Nothing will give you peace getting your hard-earned money in a safe and secured place. On-site ATMs are more than just cash machines. They are a hassle-free and inexpensive benefit every employee should enjoy.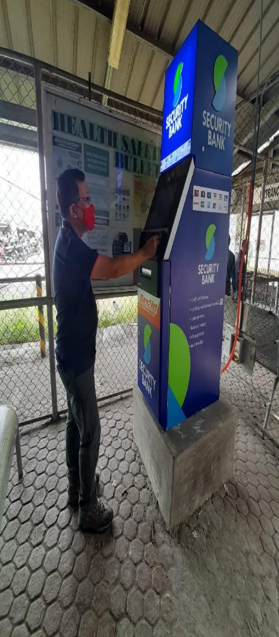 Since we live to our commitment to giving a quality #TatakKabraso service, we always look for ways to improve the experience for our clients and our diligent workers.
So just recently, we have positioned Automated Teller Machines (ATMs) inside the vicinity of our clients' sites nationwide, from Sta. Cruz Zambales to Bunawan, Davao Del Sur.
This project helps our workers to have on-site access to get cash and check their bank account balances free of charge in every transaction they make.
These on-site ATMs make banking faster and easier without the time and hassle of traffic encountered going to the nearest bank and lower the risk of physical and financial safety.
We are continuously executing this provision as we have an ongoing ATM installation and site checking at different locations of our clients including Malolos Bulacan, Baras and Carmona, Rizal; San Pablo Laguna, and Sta. Cruz, Davao del Sur.
This initiative proves our uniqueness and advantage as an organization that prioritizes building a culture of care for people, a sense of inclusiveness, and ownership.