What We Believe In
Founded in 2009, Kabraso is envisioned to provide only the best and excellent yet cost-efficient service to its clients anytime it is needed.
Our people are shaped to foster competency to crop a quality product and deliver higher productivity.
Our Members are suited to adapt a culture of loyalty both to Kabraso and all its business partners.
As legitimate and total service contracting organization, we compete on national market through democratic organization techniques, human and professional development and commitment to the advancement of social environment.
Everything we do is aligned with our pledge to nurture our partners, people and members as we move forward to success.
Tunay na Kasama sa Pag-unlad!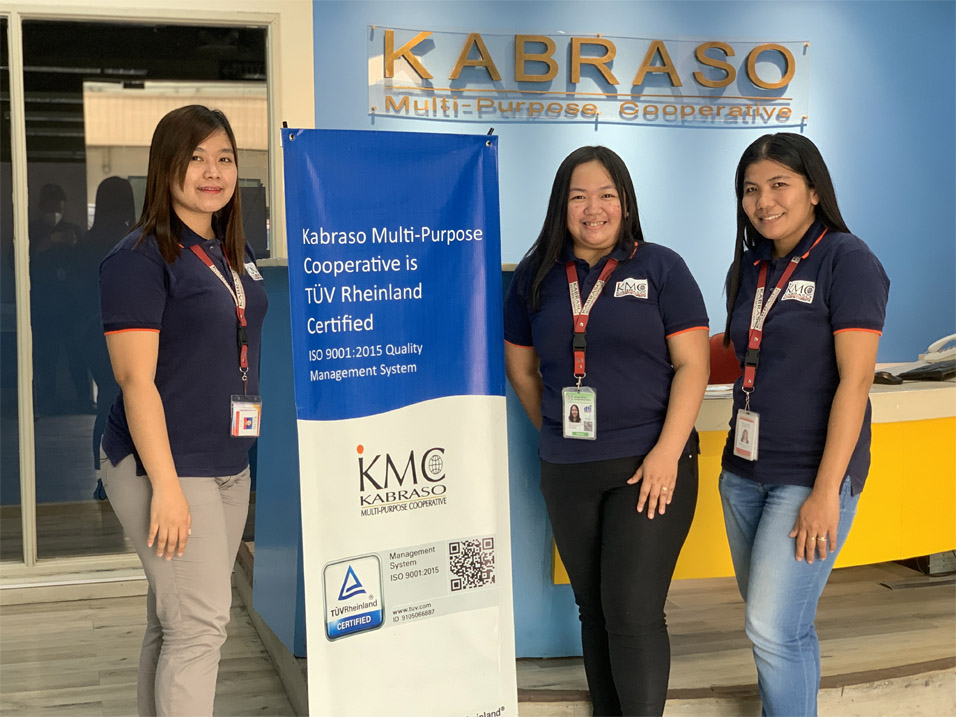 Kabraso has been accredited by the International Organization for Standardization, being the first worker's cooperative in the Philippines to be certified by such.
Kabraso achieved an ISO 9001:2015 Quality Management System Certification which was given by the ISO certifying body, TUV Rheinland.
ISO 9001:2015 determines requirements for a quality management system when an organization needs to show its capacity to reliably provide products and services that meet statutory and regulatory requirements and exceed client's expectations.
Kabraso's endeavor to willfully seek for ISO Certification is a confirmation of its promise to foster a culture of responsibility and to establish competency through quality service.
Such accreditation and compliance provide a consistent assurance for high consumer satisfaction, good working environment proficiency, confidence in productivity and better distinction and reputation.