Everyone is at risk if there's a fire. Fire safety training and drill are not only required by law, but it is also an important skill to obtain regarding the safety of everyone and others who might be in the building. This will provide workers with skills such as recognizing hazards, being able to complete a fire risk assessment, taking action in preventing fires, and lastly understanding how to respond in the case of an emergency.
In accordance with the provisions of the Fire Code of the Philippines of 2008 (Republic Act 9517), Kabraso Multi-Purpose Cooperative employees attended the Fire Safety and Prevention Seminar and Drill organized by TSI Group led by SFO2 Mard Rasonable RCrim, FO3 Rovan Joseph Loberino, and FO2 Ronald Marcelino of Intramuros Fire Station, last May 25 at Bachrach Building II parking area.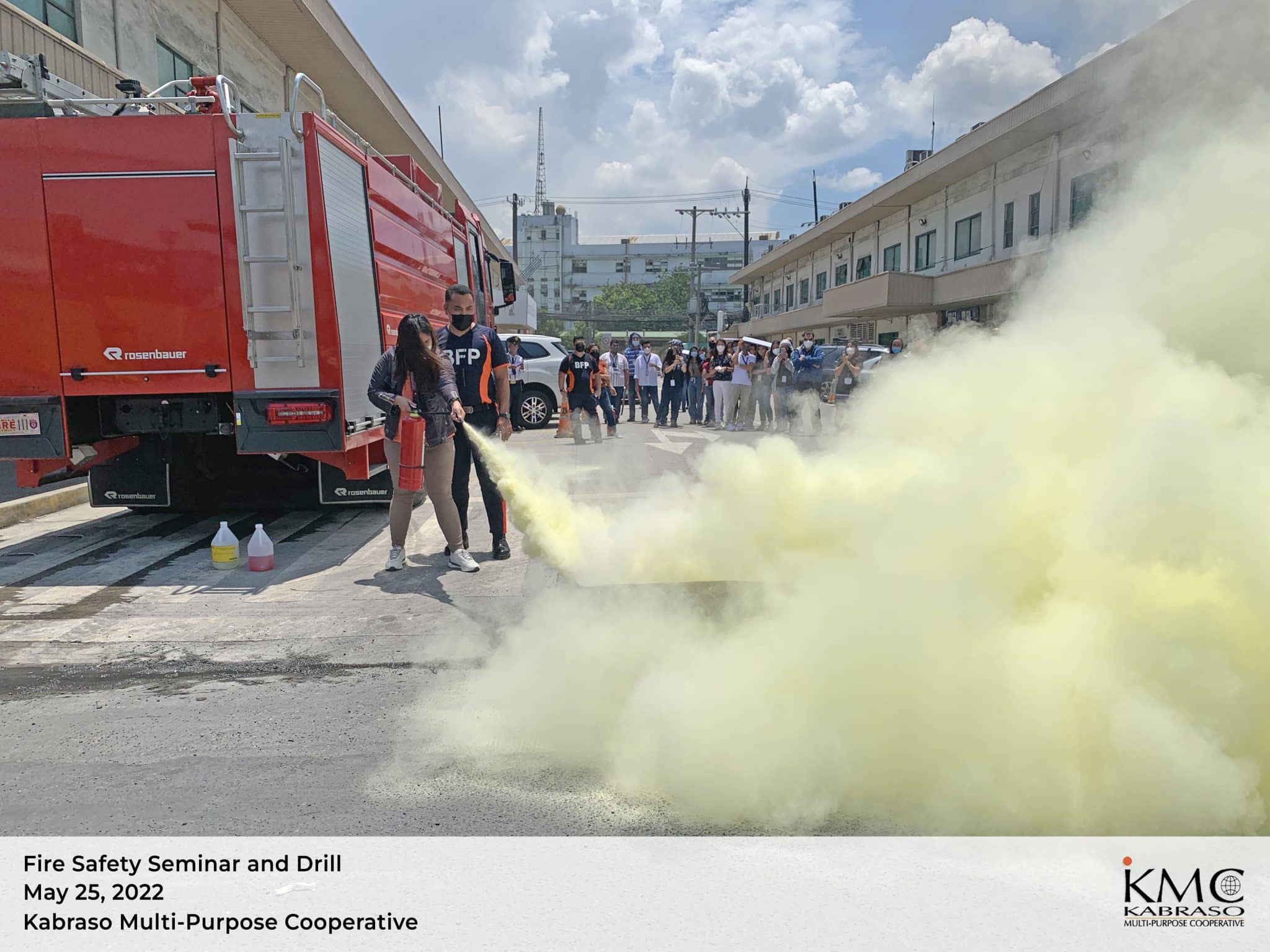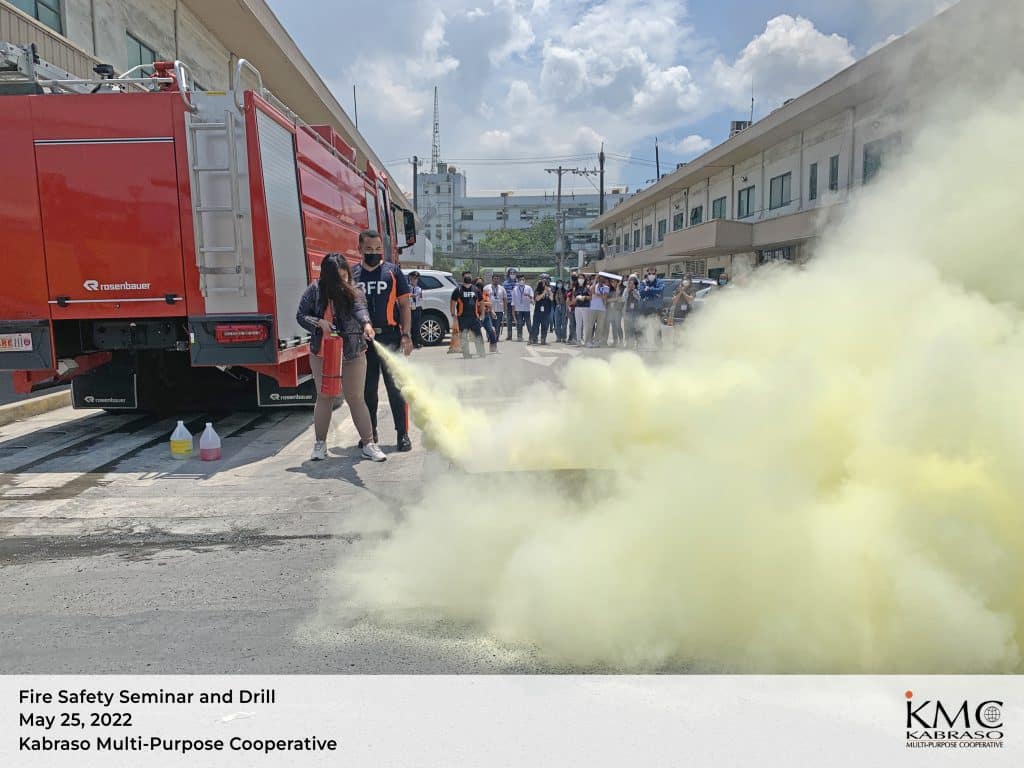 In the first part of the training, BFP personnel taught the employees how to use firefighting equipment like fire extinguishers, how to work as a team, as well as learn what each employee's responsibilities are. The second part was an actual drill, and with the guidance of the BFP Team, all employees evacuated the building and put out the fire within a 1-minute time completion. SPO2 Rasonable conducted a post-activity to address the areas for improvement in case of an emergency arises.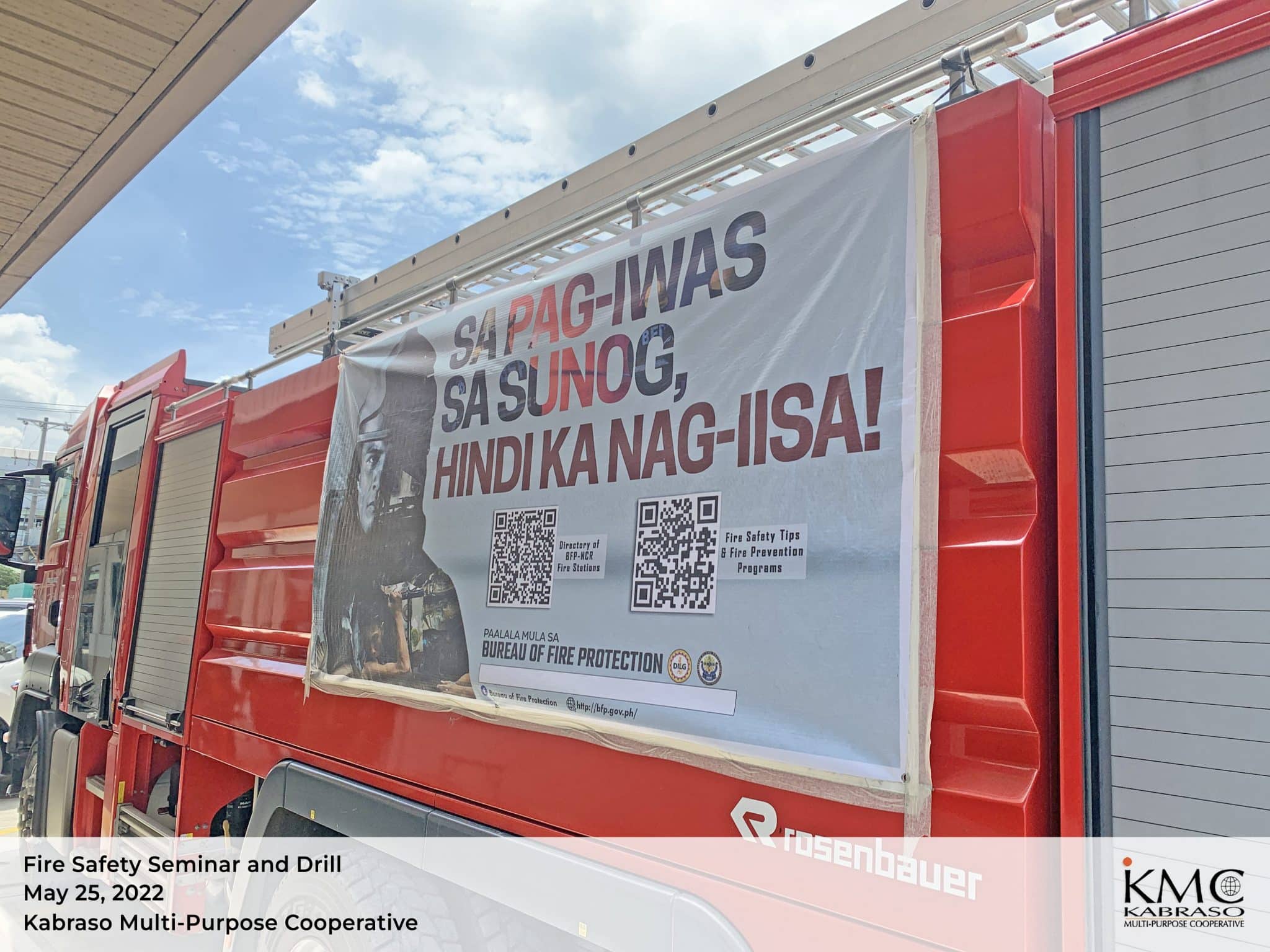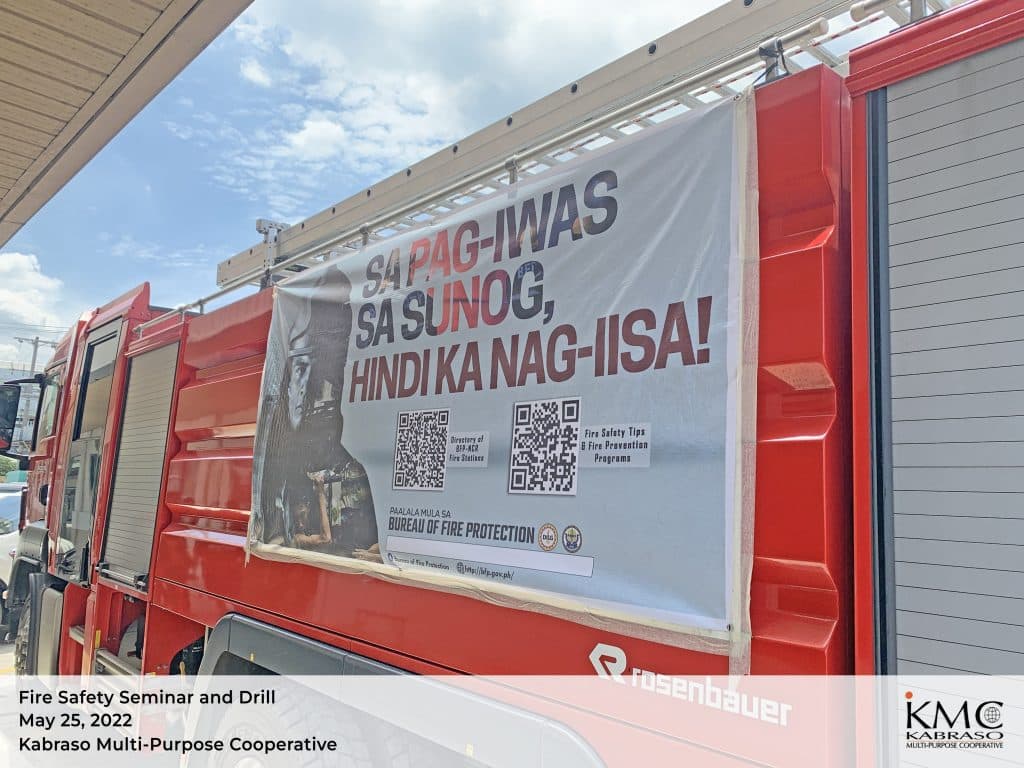 "Sa pag-iwas sa sunog, hindi ka nag-iisa!", is this year's Bureau of Fire Protection campaign. Keep in mind to call your nearest fire station. Here are some of the hotlines that you may reach in case of fire and other emergencies:
Bureau of Fire Protection – NCR Emergency Hotline
Emergency Hotline – 911
BFP Manila – 5336-5138
BFP Caloocan City – 5310-0527
BFP Malabon City – 8292-7339
BFP Navotas City – 8281-0854
BFP Valenzuela City – 8292-3519
BFP Pasay City – 8844-2120
BFP Makati City – 8818-5150
BFP Paranaque City – 8826-9131
BFP Las Pinas City – 8874-6177
BFP Muntinlupa City – 8842-2201
BFP Marikina City – 8646-0427
BFP Pasig City – 8641-2815
BFP Pateros – 8641-1365
BFP Taguig City – 8837-0740
BFP Mandaluyong City – 8532-2189
BFP San Juan City – 8725-2079
BFP Quezon City – 8330-2344